Working with EMC, I got to know STEC. They were the first SSD drive vendor integrated into Tier 1 primary storage, and they were, to be direct, the stuff.
Really. They were the stuff. Dropping a few STEC drives into a happy but middling CLARiiON array was like putting a rocket booster on an family sedan. Suddenly all expectations were reset and the cops couldn't keep up.
Which is why I'm sad to see them on a downward trend for the past four quarters.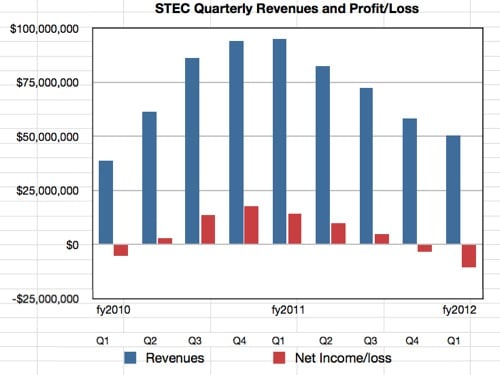 Unfortunately they established a value proposition with high prices, and today they're struggling to compete in an arena with the likes of Pliant, OCZ, and SanDisk who have the same value prop and considerably lower prices. STEC better find a new business model or their lives aren't going to be pleasant…