We're content creators
that help you sell
You need more content to launch your products, sustain your campaigns, and enable your salesforce. But your team has a dozen things to do—and content creation is a time-consuming challenge. That's where we come in. 
We offer customer-centric content marketing as-a-service for data center, cloud, cybersecurity and public sector software.
Zettabyte Content delivers everything from blog posts, ebooks, messaging and audits, so you can attract prospects, accelerate engagement, and boost revenue.
Content Strategy
We start each new partnership with an in-depth discovery phase to understand your business and customers inside and out. We'll develop a content strategy that complements and supports your internal marketing team and define engagement goals.
Content Creation
Anything written as a service—we do it. With access to our hardware and software experts, you'll be able to deliver the content your audience needs quickly and affordably.
Blog articles
Website & landing page content
ABM Emails
Solution briefs & white papers
eBooks
Case studies
Sales enablement: battlecards and call scripts
Corporate Storytelling
A shiny new logo is not much without a compelling story about your brand. We provide positioning and messaging execution for your products, services, solutions and partnerships.
Content Consulting
Whether you need an outsider's perspective on what you do or just a spare pair of hands, rely on us for a quick fix or a comprehensive review.
We can deliver:
Persona development
Campaign refinement
Content audits and plans
Since 2012, we've helped startups, enterprises, and Fortune 500 companies fill the gaps in their marketing.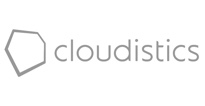 With decades of expertise, Zettabyte brings a critical combination of end user empathy, technology enthusiasm, and marketing expertise to your projects.
Ready to connect
with customers?