Diamanti
and Zettabyte Content
Marketing the Complete Kubernetes Platform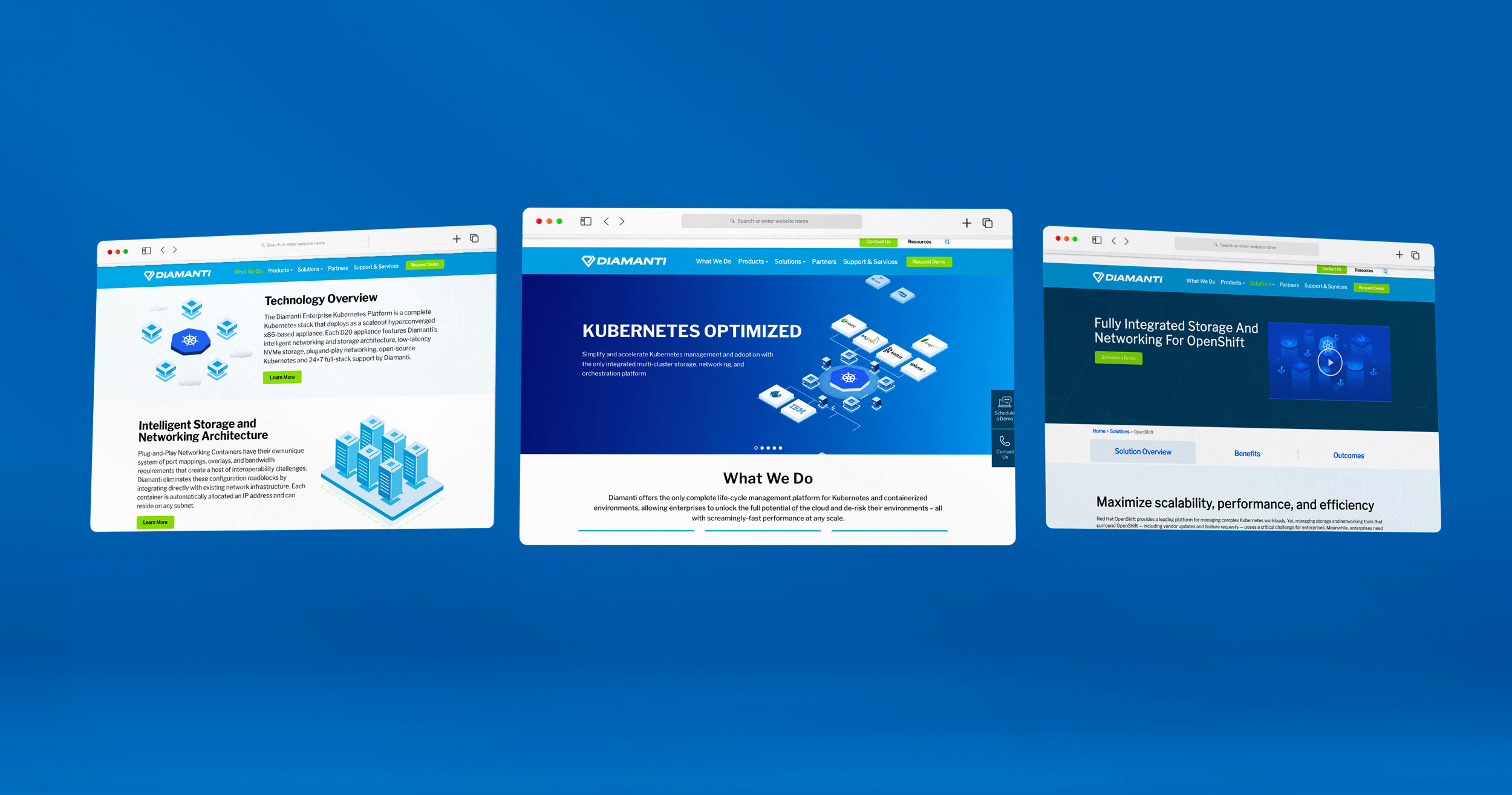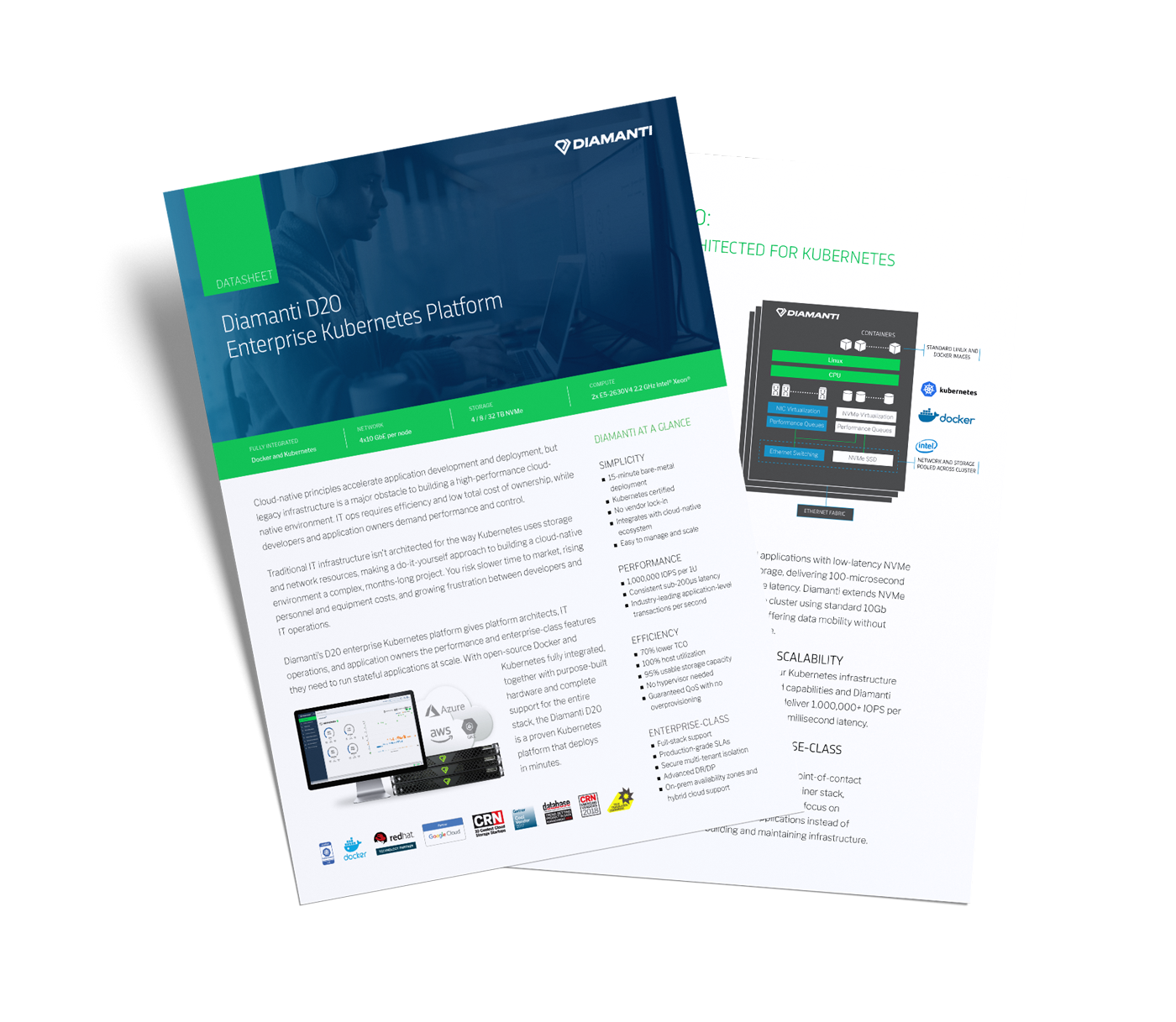 Marketing the Complete Kubernetes Platform
Diamanti delivers the world's first platform-as-a-service storage and data management solution for Kubernetes initiatives, regardless of location and scale. With game-changing agility, simplicity, performance and cost advantages, Diamanti makes Kubernetes applications better than ever before with advantages other platforms, including leading public cloud providers, simply can't match.
Challenges & Opportunities
Building consideration and conversion resources for campaigns
Finding content creators who could understand new technologies quickly
Creating solution content: Diamanti + other technologies
Demands for added versatility and speed, making marketing faster
Continuing to execute through an internal transition that disrupted marketing productivity
Proven Results
With our support, Diamanti was able to launch multiple campaigns simultaneously, pursue new prospects, and manage their marketing resource constraints without losing speed and efficiency. The fourteen deliverables we created are still being used to sustain their efforts to attract attention and build credibility with organizations seeking containerized infrastructure.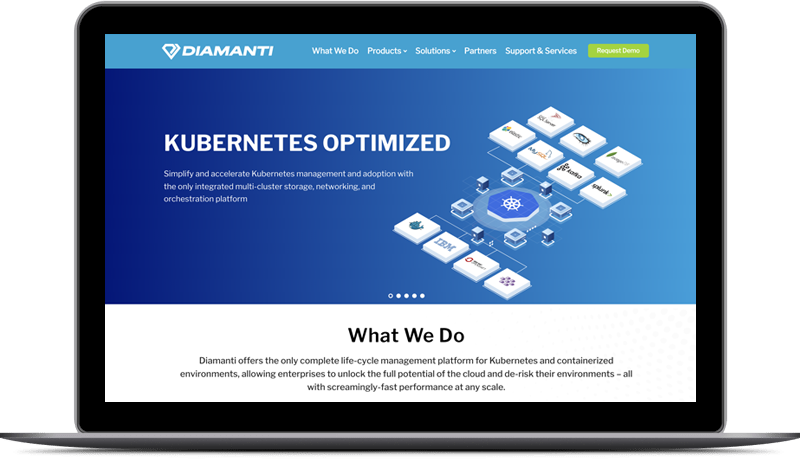 Diamanti
Marketing the Complete Kubernetes Platform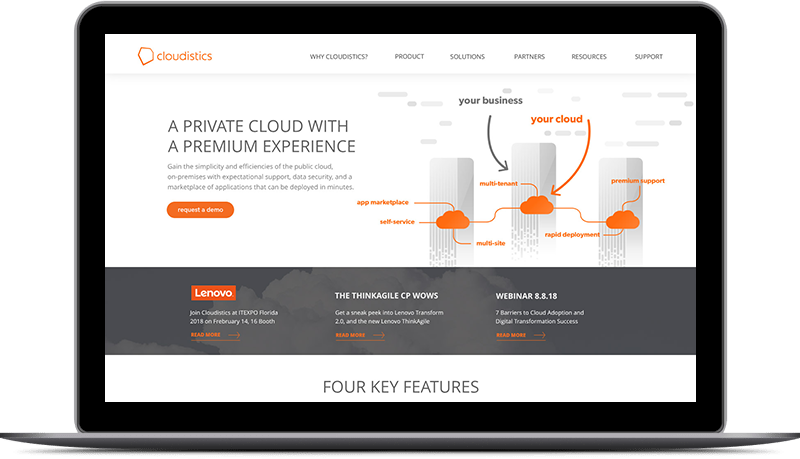 Cloudistics
Promoting the World's First Premium Private Cloud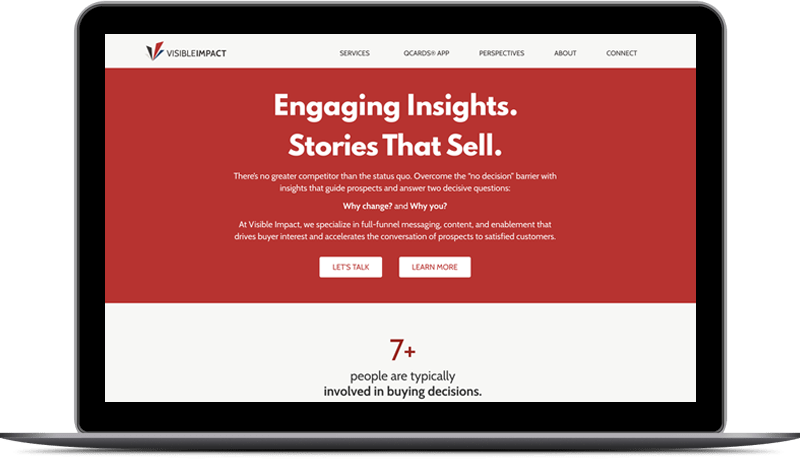 Visible Impact
A Partnership for Better Results
Ready to make better content?
Whether you're launching a new product or a new brand alltogether—
we're here to help you build content that connects.