Cloudistics
and Zettabyte Content
Promoting the World's First Premium Private Cloud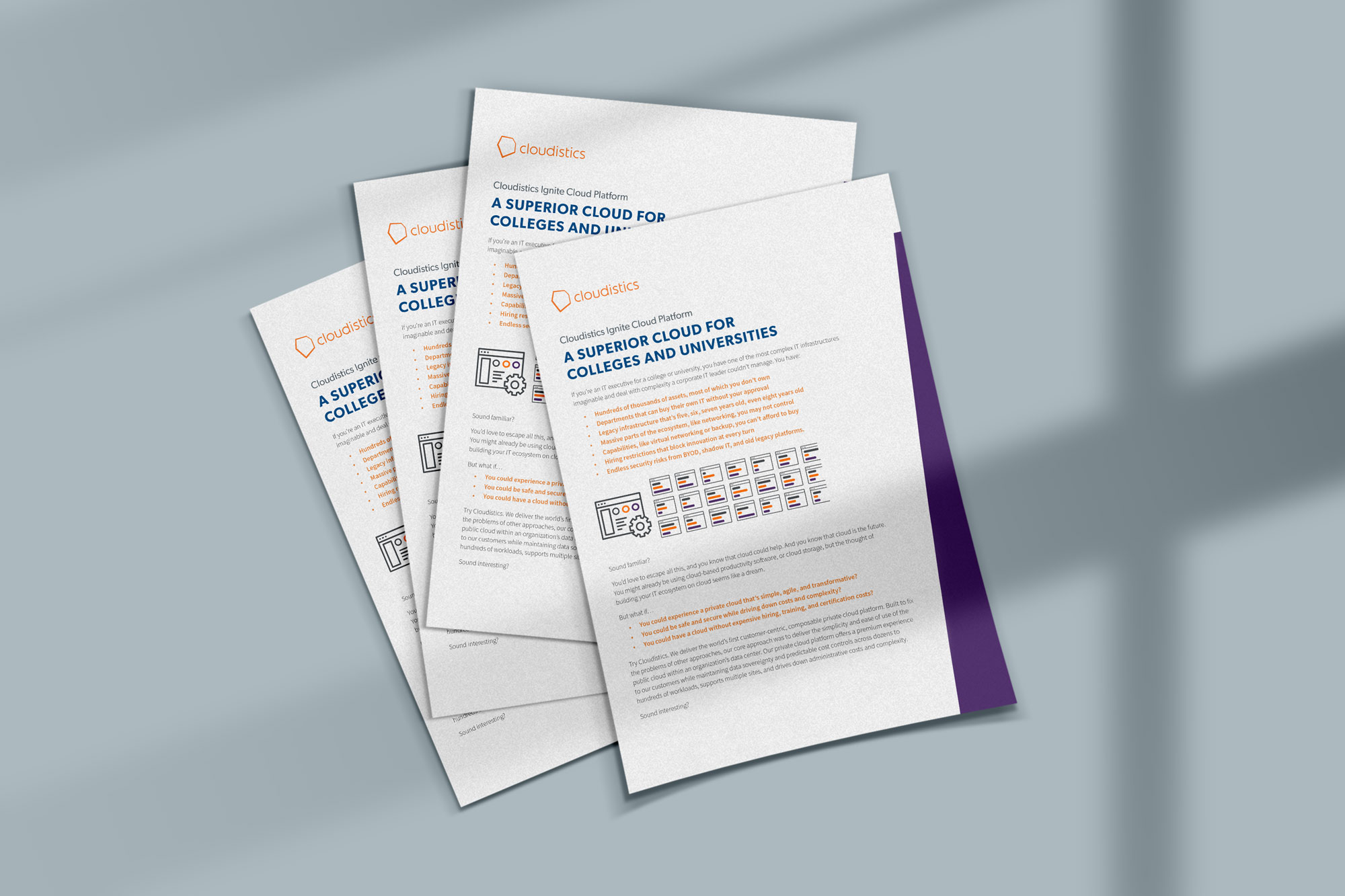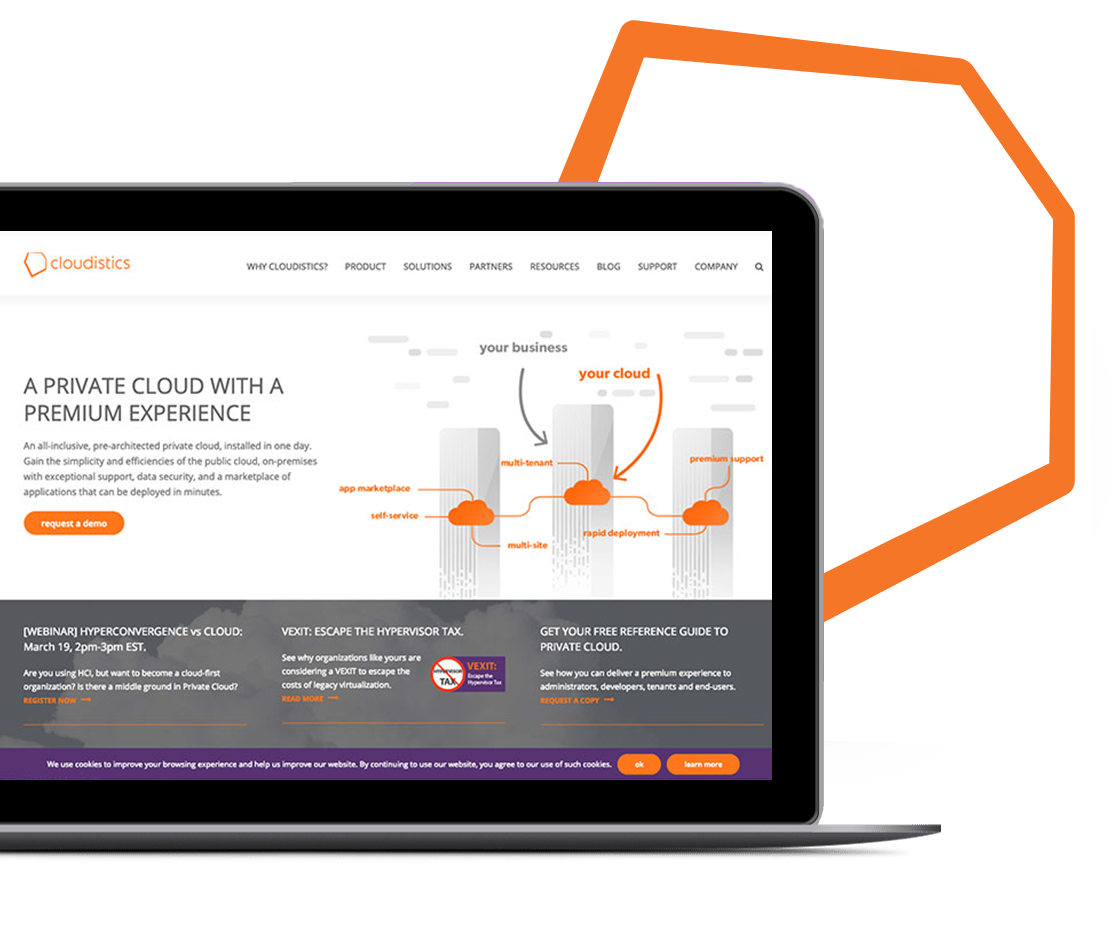 Promoting the world's first premium cloud
Since 2016, Cloudistics, a second round startup, has lived on the forefront of a third wave of cloud technologies that solve problems other technologies can't. Working together for eighteen months, Zettabyte Content helped to re-message, rebrand, and relaunch marketing for their premium private cloud platform.

"Brian and Zettabyte came in and immediately started delivering value at all levels of marketing, from strategic conversations all the way to quick, efficient execution. There's no question that we couldn't have done half the marketing we did in 2018 without their support."
Challenges & Opportunities
Repositioning themselves in the market to better compete with established vendors

Reworking messaging and branding without enough internal resources

Reworking their entire website design and content

Driving marketing and sales enablement at the same time

Building a collateral library to train sales and channel partners while attracting and educating prospects.
Initial Engagements
Contributing to and guiding a messaging workshop

Building a brand message/tone/voice/style guide for the organization

Supporting and editing sales presentations

Developing, testing, editing and revising all their web content.
Ongoing Engagements
Owning marketing content – blogs, case studies, datasheets, solution briefs, articles

Consulting on marketing strategy and content direction

Supporting executives with content editing, repurposing, and positioning

Building email marketing campaigns aimed at different verticals and personas

Providing content for account based marketing.
Proven Results
After successful customer engagements and a technology partnership with a Fortune 500 technology company, Cloudistics was acquired by Fungible, with the aim of accelerating the development of composable hyperdisaggregated data center infrastructure.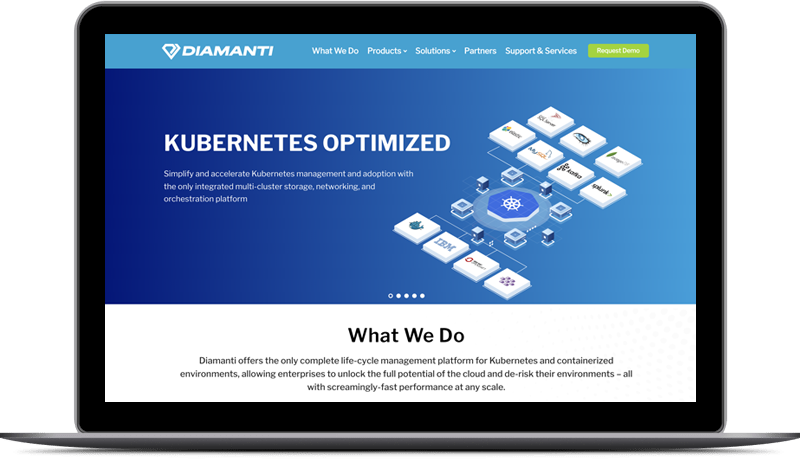 Diamanti
Marketing the Complete Kubernetes Platform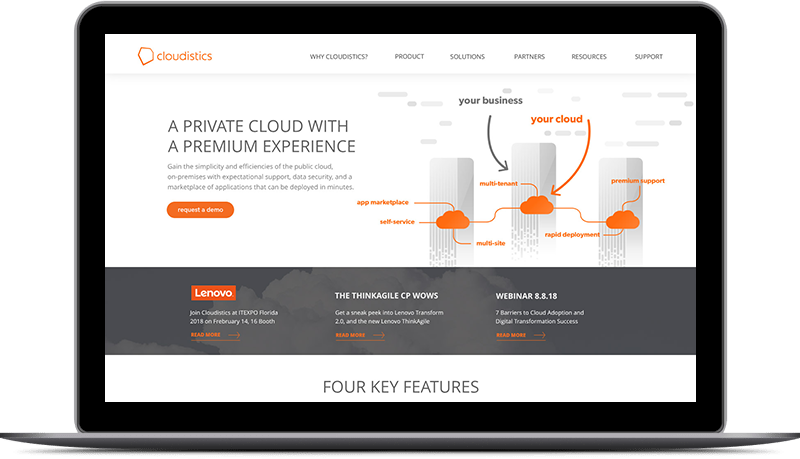 Cloudistics
Promoting the World's First Premium Private Cloud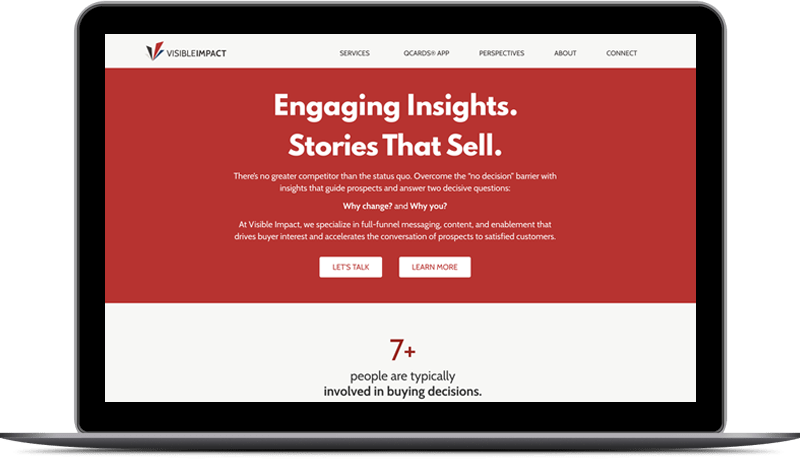 Visible Impact
A Partnership for Better Results
Ready to make better content?
Whether you're launching a new product or a new brand alltogether—
we're here to help you build content that connects.